HOW TO RE-BUILD SAFE, COMPLIANT AND CREDIBLE CONTRACTOR RELATIONSHIPS
Generation changes and the lingering aftermath of the pandemic has driven a decline in the global contractor labour and talent market. The landscape is highly competitive, and organizations don't know where their next competent network of contractors will come from.

To bridge the gap, organizations are adopting a reactive, rather than a proactive, strategic approach to contractor sourcing and risk management. This results in operational inefficiencies, compliance risk, limited control and visibility of safety, increased costs, and stunted growth.

This is the harsh reality for organizations all over the globe who are trying to build back and establish long-term, commercially viable and compliant relationships with their supply chain.

The webinar will explore how to:
Re-build the foundations of your contractor network
Adopt a pro-active, not reactive approach to contractor management
Put strategic sourcing and pre-qualification at the heart of your contractor management strategy
Sourcing Quality Contractors That Are:
1. Safe
2. Credible
3. Compliant
Why attend this webinar?
If you are responsible for the Safety and Procurement functions in your organization and need help re-building the foundations of your contractor network to overcome labour shortage, register today.
What you'll get
Access to a live, unscripted conversation between our expert speakers.
Access to Alcumus' eBook, 'Contractor Selection and Management in Times of Labour Shortage'.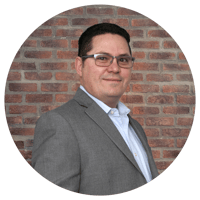 Denis Sanchez
VP of Strategy
Alcumus Cognibox
Denis is a Chartered Institute of Procurement and Supply (CIPS) member and recent studies include a Master of Science in Procurement, Logistics and Supply Chain Management, Strategy and Sustainability.
Denis brings over 20 years of experience to the risk and supply chain management industry, helping to design and implement pre-qualification programs for large clients in diverse industries, from construction and mining to automotive, chemicals and energy across North, Central and South America.
Anthony Hanley
SVP of Supply Chain Compliance
Alcumus
Anthony is passionate and experienced in helping large multi-national global organisations (including 50% FTSE 100/FTSE 250/Fortune 250 companies) to solve business critical and board agenda challenges with supply chain compliance from tier 1 to 4 and beyond.
Anthony is a CIPS, IOD and CBI member, Ambassador and member of UN Global Compact Group focused on ending modern slavery in global supply chain with focus on child labour in West Africa and Sustainable Procurement Ambassador.
Alcumus Cognibox is a leading provider of technology-led risk management solutions providing clients with advice, expertise and support to help them identify and mitigate risks, navigate compliance. Alcumus Cognibox connects verified suppliers and contractors in a two-way commitment to ethical best practice and sustainable business growth. This allows businesses to get robust, accurate and verified information so you can make informed decisions about your suppliers and contractors across your entire supply chain ecosystem.