About this offer
Cognibox is a community and an integrated subcontractor management system that enables you to manage, online, suppliers & subcontractors qualification & selection in accordance with your specific needs.
Let us inform you about the following:
The practical & effective way to monitor the qualification process
The complementary modules on the platform
The advantages & benefits of using Cognibox within your company
About Cognibox

Contractor risks and compliance management leader, Cognibox offers one of the most complete and flexible solutions on the market. Cognibox helps the largest corporations manage the risks associated with outsourcing specific to their sector of activity. Cognibox combines expertise, software, training and a complete outsourcing service, including administrative support to manage contractor compliance, diligently, efficiently and cost-effectively.
About Emilie Filion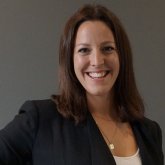 Emilie Filion (MBA) holds the position of Implementation & Major Accounts Manager at Cognibox. In this capacity, she oversees the activities related to the implementation of Cognibox and leads commercial activities in Ontario. Ms. Filion has great expertise in contractor management best practises which is of great use in helping multinational companies achieve higher health and safety standards and reduce costs.
Fill out this form to get your demo!